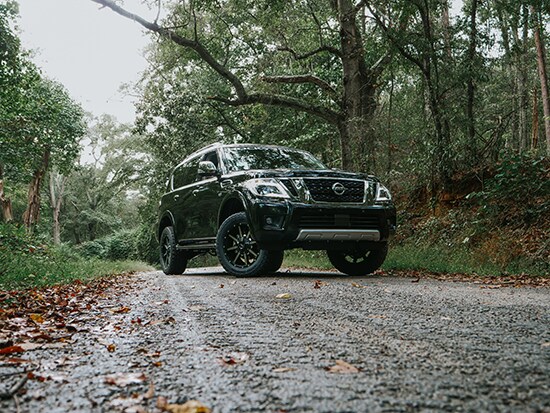 Standing out as you travel Texas roads stretching from the town of Lindale down to the Jacksonville area will be a cinch when you take part in a terrific opportunity at Peltier Nissan. When you visit your local Tyler dealership in search of an SUV or truck, you'll find much more than the newest versions; you'll find lifted versions. Thanks to the expert craftsmanship of Rocky Ridge, a special vehicle manufacturer of upfitted models, you can see a few of your favorite Nissan models in a new light.
Whether you're an Athens resident looking for a capable truck from the Nissan line like the Nissan Frontier, Titan, or heavy-duty Titan XD or your family could benefit from the three-row layout of the Nissan Armada SUV for road trips to Kilgore, you will have the chance to get a lifted package on any of the above. The lifted packages offered on each vehicle impact its performance and the style of its interior and exterior. Here are the available packages for each Nissan truck and SUV that Rocky Ridge works on:
Nissan Frontier and Armada come in the Z3 package.
Nissan Titan comes with the Altitude and K2 packages.
Nissan Titan XD comes with the Stealth, K2 and Altitude packages.
If you already had an interest in the newest Nissan Titan XD or Nissan Armada, now you have even more reason to contact Peltier Nissan to find out more of the details behind this great offer to drive a lifted version of the truck or SUV you had your eye on from the beginning. Rocky Ridge has a long reputation of quality and highly-detailed work in the lifted vehicles it designs, and we're proud to offer its lifted trucks and SUVs at our Nissan dealership in Tyler, TX. Call Peltier Nissan today to learn more about how you can stand out on your next drive!